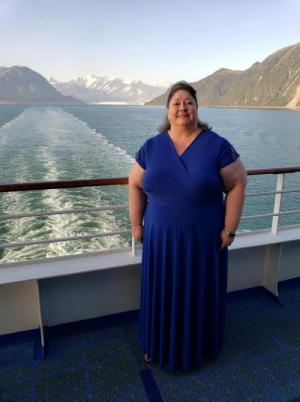 A couple months ago, I saw a posting in the United Way of the Ouachitas newsletter regarding some upcoming webinars that had to do with finances.  I am the Accounts Receivable Manager at my place of employment and thought this would be a great opportunity to learn some tips that I could perhaps pass on to my customers.  So I signed up.
The sweetest lady, Cora Easterday, responded.  These weekly webinars have been something that I look forward to every week with great excitement.  I have learned so much that I have been able to share with others.  However, I was not expecting how much these weekly sessions were going to affect me personally.
When I saw the article about these webinars, I was hoping that it would not only be something I could use to help my customers, but I also hoped it would be something that would help me as well.  I got so much more than I ever expected.  Yes, I was able to help several of my customers, and I am sure there will be more to come.  The surprise:  I have gained so much than I could have ever expected.  My life has greatly improved because of these webinars.  The reduction of stress has been wonderful.  The knowledge I have gained has brought such great power in my life.  One of my favorite things is I have met some wonderful new friends who I look forward to seeing online every Tuesday morning.
Thanks, United Way!
Sheila Sheffield